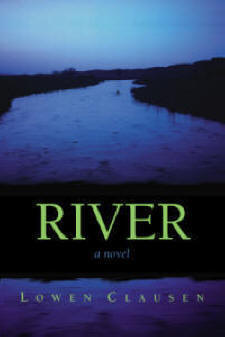 A January, 2008, Book Sense pick
from Independent Bookstores
for Independent Readers.
From a remote corner of a vanishing American landscape, a bereaved father begins a journey down the river that has been all but inseparable from his life. At the riverís origin, the shallow stream courses through the ranch where he was born. It is where he fell in love the first time and where the ashes of his son have been poured.
In RIVER, novelist Lowen Clausen has created a story of deep beauty in which he weaves together the complex threads of one manís search for wholeness. Clausenís rich, elegiac prose becomes its own landscape and river, transporting the reader on a journey to a place that is both beginning and end.